Fermenters
In the photos below, you can see several different fermentation vessels. On the left is a 6.5 gallon plastic bucket. These are useful as primary fermenters, especially for beginning brewers. Because plastic can develop scratches which can harbor bacteria, Lee's Brewery no longer uses plastic for fermentation. However, plastic buckets are useful for wort and crushed grain collection. (Note volume markings on side of bucket.) In addition, plastic buckets are great for immersing equipment and bottles for sanitizing. (Note: The stains that can be seen in the plastic bucket photo are from the iodine sanitizing solution and is not harmful.) The middle photo shows a 6 gallon glass carboy. Lee's brewery uses these as secondary fermenters. Lastly, the right photo shows an Italian 50 liter Inda tank. Lee's Brewery uses 30 and 50 liter stainless steel Inda tanks as Primary fermenting tanks. They are also useful as a hot water tank during the lautering process as well as a bottling tank during the bottling process.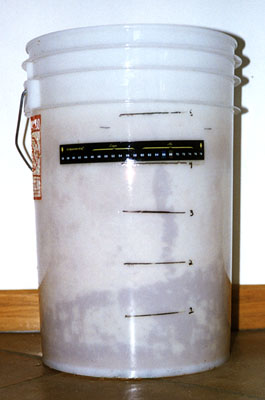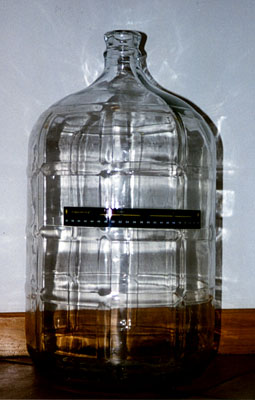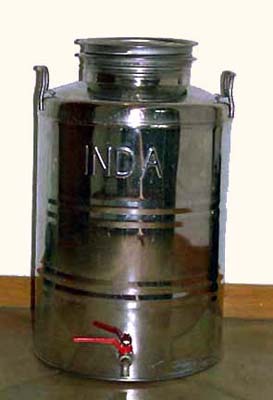 ---
Revised: Friday, July 10, 1998 20:29:09
Copyright © 1996 by [Lee's Brewery].
All trademarks or product names mentioned herein are the property of their respective owners.