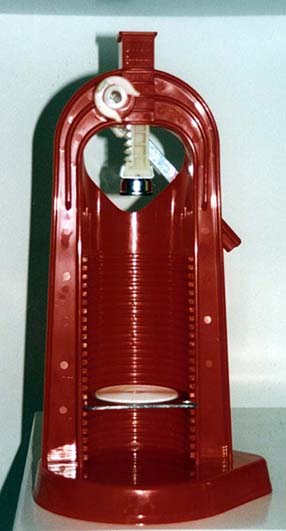 The Colonna Bottle Capper, shown on the left, is the bottle capper of choice at Lee's Brewery. I paid around 35 US dollars for it and have been using for about 3 years now. This Italian made beauty is very sturdy, fairly easy to use and easy to clean. One improvement that the product could use is an easier method for adjusting the bottle support to allow for different bottle heights. The hand capper shown below also works but is much more cumbersome to use.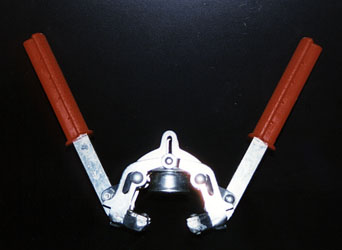 ---
Revised: Sunday, December 21, 1997 22:18:55
Copyright © 1996 by [Lee's Brewery].
All trademarks or product names mentioned herein are the property of their respective owners.