Bottle Tree
A Bottle Tree is used to dry bottles after they have been sanitized. It also keeps them clean and dust free until bottling time. It might look ugly, but it's very useful.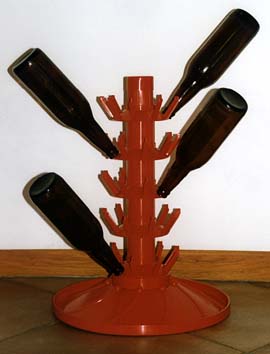 ---
Revised: Sunday, December 21, 1997 22:18:53
Copyright © 1996 by [Lee's Brewery].
All trademarks or product names mentioned herein are the property of their respective owners.