Hot Water Tank
The hot water tank holds and heats water for use during the mashing and lautering processes. While lautering, water previously heated to 170°F, is allowed to flow from the tank through the lautering arm into the mash vessel.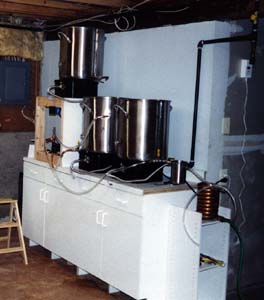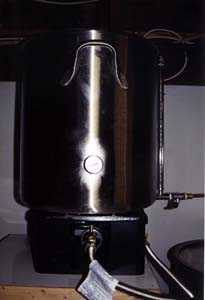 ---
Revised: Friday, July 10, 1998 20:37:25
Copyright © 1996 by [Lee's Brewery].
All trademarks or product names mentioned herein are the property of their respective owners.